I have had my fair share of experiences with sling bags, and I must say they have proven to be incredibly useful, especially for everyday carry (EDC) purposes. Amidst the hustle and bustle of daily life, we often require a bag that can accommodate our essentials without burdening our backs. Recognizing this need, The North Face introduced two new models – the Borealis Mini and the Borealis Sling, by scaling down its popular Borealis backpack.
Today, let's delve into the Borealis Sling, as, in my personal experience, sling bags tend to be more efficient for quick, on-the-go use compared to traditional backpacks. Both the Mini and the Sling models are designed to be unisex, offering a diverse range of color options for both men and women.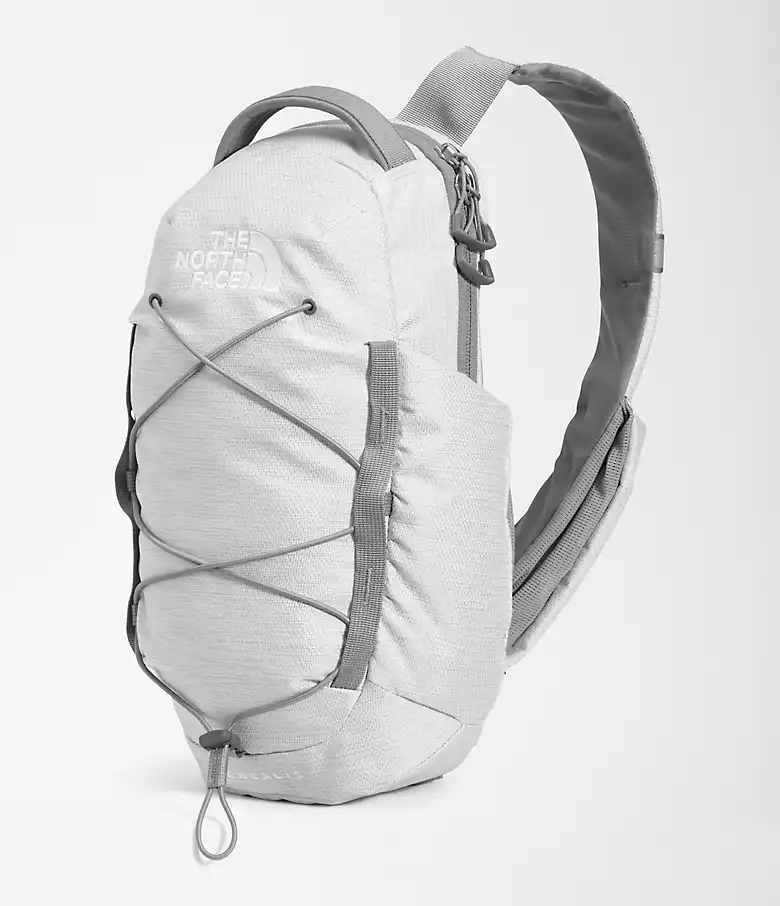 Product Description:
The Borealis Sling boasts a volume of 366 in³ (6 liters), emphasizing its suitability for carrying everyday essentials. Crafted from 210D recycled nylon and 300D recycled polyester, the bag is also water-repellent. Its physical dimensions measure 7.28" x 4.72" x 12.99" (18.5 cm x 12 cm x 33 cm). The cushioned strap includes a storage pocket, primarily suitable for a mobile phone, although some users find it better suited for sunglasses. The pack's back is well-cushioned, featuring two separate panels that facilitate airflow.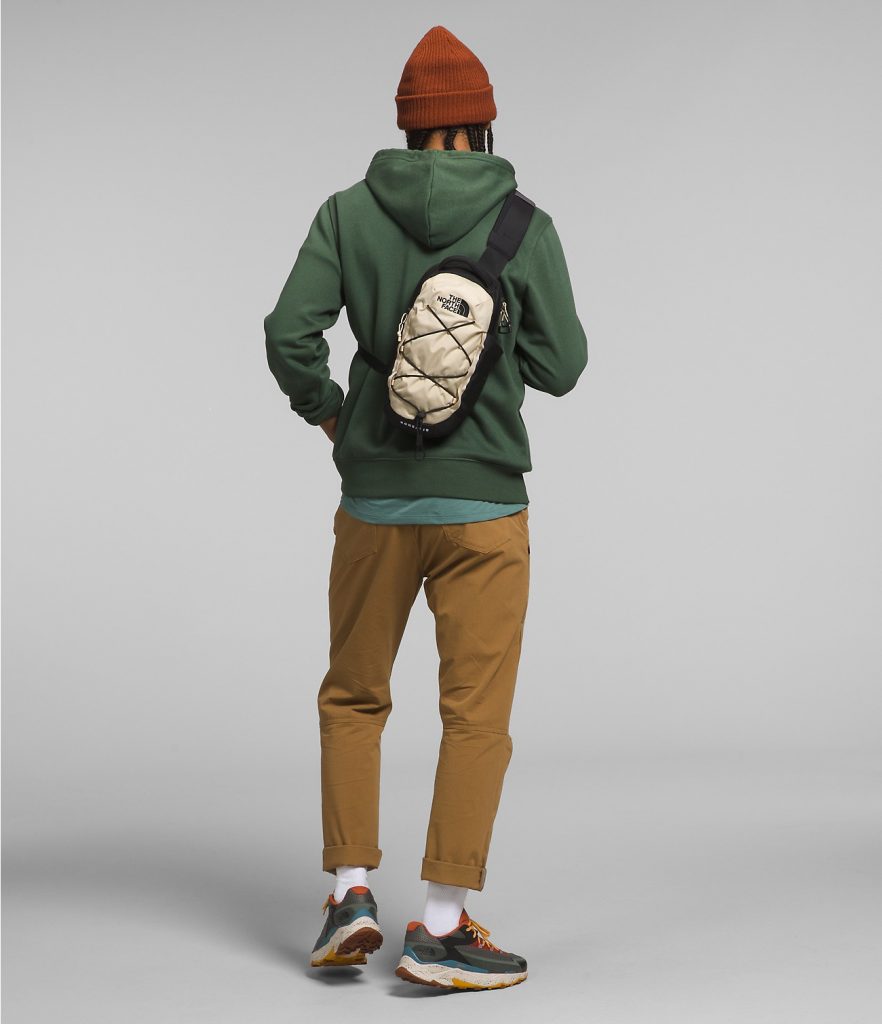 Aesthetically, the pack is modest in size and design, ensuring it doesn't attract excessive attention.
Functionality:
Examining the Borealis Sling's capacity, the front of the pack is equipped with the renowned Borealis bungee system and numerous attachment loops. A small water bottle pocket is situated on the right side, while behind the front panel, there is a fleece-lined storage pocket that many users find suitable for storing a mobile phone. The main compartment, concealed behind this pocket, includes a mesh pocket with a key clip and a tablet pocket at the back. Though precise dimensions are not provided, the main compartment can likely accommodate an 11-inch tablet.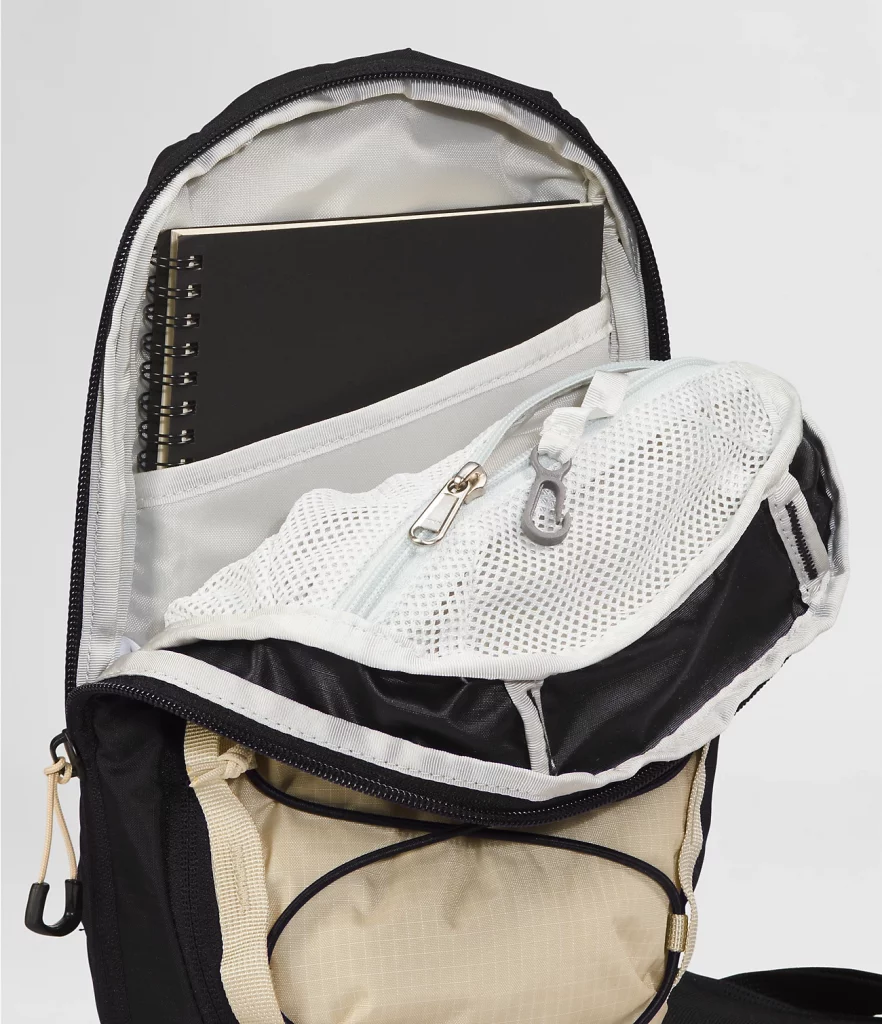 Both the main compartment and the front pocket are easily accessible; simply rotate the pack in front of you, and all your essentials are within reach.
Conclusion:
In conclusion, The North Face Borealis Sling proves to be an exceptional choice for everyday use, especially during town excursions, owing to its discreet size and sleek design. Its capacity to carry essentials along with a tablet or journal, combined with the convenience of the sling design, ensures seamless item management while on the move. The available color options cater to diverse preferences, allowing users to choose their ideal style.