I've had a fascination with flashlights for as long as I can remember. They are an indispensable tool for any adventure, and I can't fathom anyone leaving their home without one. From preppers and urban explorers to ghost hunters, workers, public safety employees, and civilians, flashlights are a necessity for everyone. Personally, I always carry an EDC flashlight, and it has proven to be incredibly useful on numerous occasions.
L-shaped flashlights originated from the military and continue to be manufactured to this day. Among them, Wuben stands out with its innovative design, especially with the Wuben X3. The company boasts some of the most futuristic flashlight designs in the market.
The Owl
Available in four color configurations (transparent white, light blue, green, and black), the X3 flaunts a glow-in-the-dark body feature for the white version. With an IP65 waterproof rating, the flashlight can withstand rain but is not submersible and can survive drops from a height of 1 meter.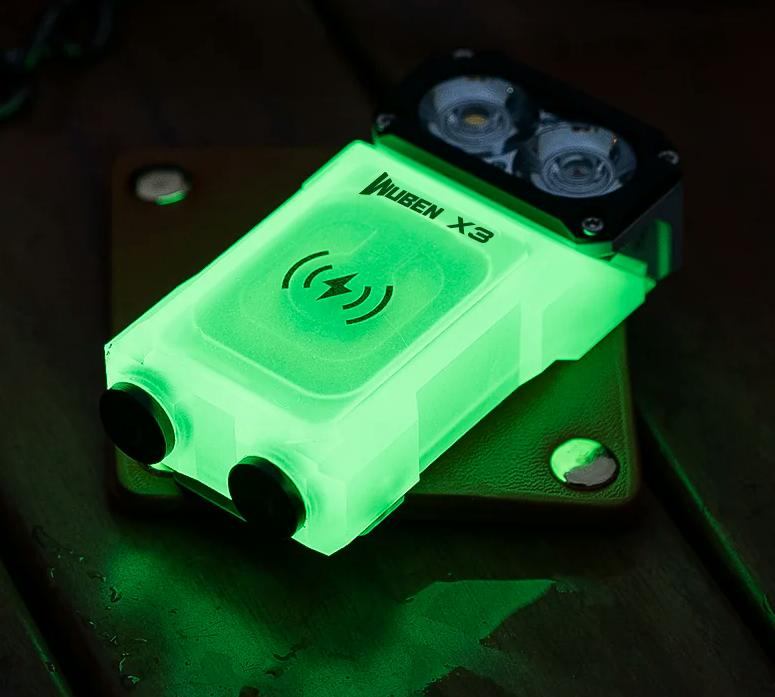 The head of the X3 can rotate 180 degrees, featuring two LED eyes on its face—one white and one red. The white LED offers an impressive maximum output of 700 lumens in Turbo mode, with a beam intensity of 2590 Candelas and a maximum view distance of 102 meters for 30 seconds, which then drops down to 200 lumens for 1.5 hours. The red LED offers night vision with two modes, providing a high output mode of 80 lumens lasting 30 seconds, then dropping down to 30 lumens for 2 hours. Additionally, it has a low mode of 1 lumen that can last for 30 hours.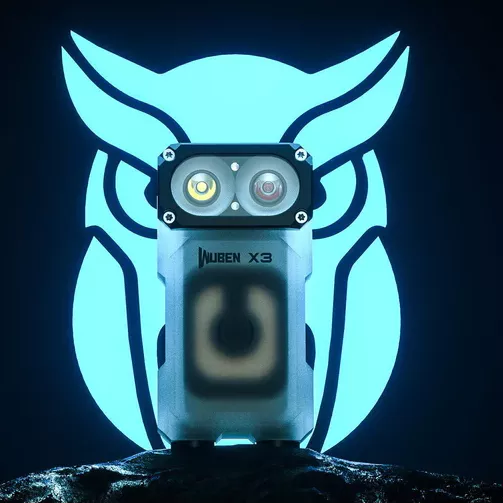 The X3 boasts an LCD display at the back of the head, allowing users to easily monitor the mode and battery status, operated by a convenient push button. Despite its feature-packed design, the flashlight measures a mere 70mm x 35mm x 21mm and weighs only 70 grams, making it impressively portable. The unit is equipped with a large clip at the back for easy attachment to backpacks and hats, and the magnetic bottom adds extra mounting capabilities. What's more, it is equipped with wireless charging, keeping up with the technology of the times in 2023.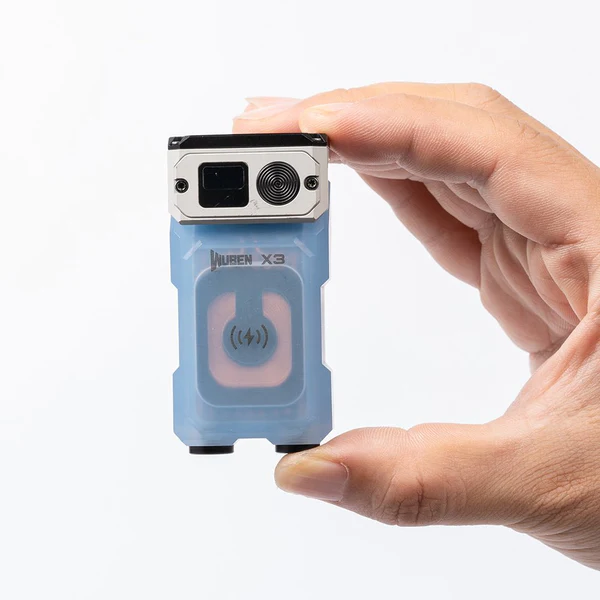 The Nest
Accompanying the X3 is a stand charger or a multipurpose box case, which can serve as a nest for the flashlight. This case proves to be invaluable, making any weekend excursion a delight when it comes to lighting needs. The case's door also functions as a diffuser, allowing the entire unit to transform into a lantern when the light is inserted at a 90-degree angle. At a 180-degree angle, it functions as a handheld light, with the added benefit of extra battery power provided by the case. A truly versatile addition to an already impressive flashlight.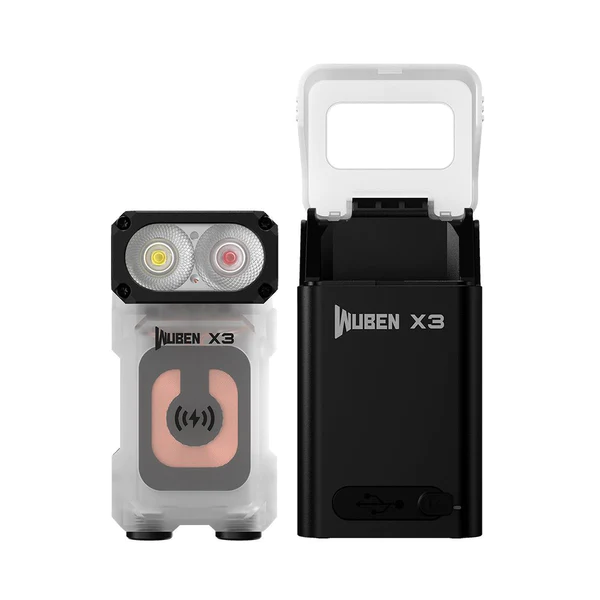 Conclusion:
The Wuben X3 is a well-crafted flashlight that not only boasts an array of features but also sports a sleek and futuristic design, inspired by nature and space. If you're in the market for a reliable and feature-rich light, don't miss out on the Wuben X3.
Where to Find:
The X3 is now available on Amazon.de for E.U. citizens. For more information, visit the official website at www.wubenlight.com.