Nuphy, born from the world of anime design, has seamlessly translated their design passion into their line of keyboards. With a focus on utilizing cutting-edge technology components, they have successfully carved a niche for themselves in the tech world, garnering widespread acclaim.
The Nuphy Field 75 mechanical keyboard, a product designed by gamers for gamers, is a standout offering that instantly captures attention. In collaboration with Akira40k, Nuphy has produced a truly magnificent keyboard that promises an exceptional gaming and typing experience.
Available in four vibrant colors and featuring four different switches, the Nuphy Field 75 allows users to customize their experience according to their personal preferences. Embodying a 75% layout, this keyboard boasts a striking metallic cylinder knob in the upper left corner, serving as a volume control. Additionally, a gear-like knob facilitates the adjustment of RGB settings, including brightness and mode selection. The inclusion of a retro switch for various connection modes, such as wired, 2.4GHz, and Bluetooth, is denoted by the illuminating lights in the upper right corner, adjacent to the crosshair delete button.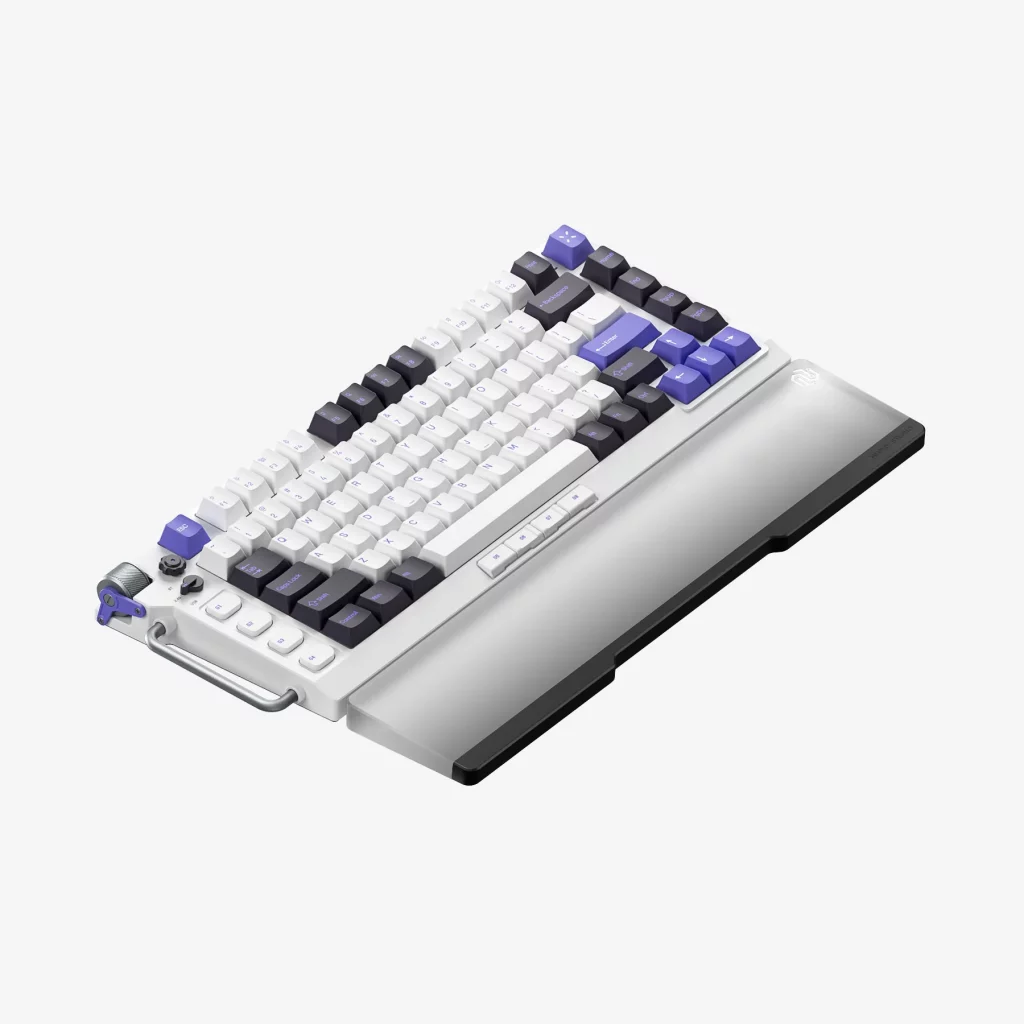 Enhanced by shine-through keycaps and the patented ghostbar technology, the Nuphy Field 75 ensures a robust and clicky feel. Eight customizable keys allow users to tailor their experience further. Adding to its distinctive design, the keyboard incorporates a unique handlebar, setting it apart from its counterparts.
Moreover, the Nuphy Field 75 offers adjustable feet at the bottom, allowing users to adjust the keyboard's inclination according to their preferences. Furthermore, an array of additional accessories, such as keycaps, wrist-rests, and desk mats, can be purchased to complement and enhance the overall experience.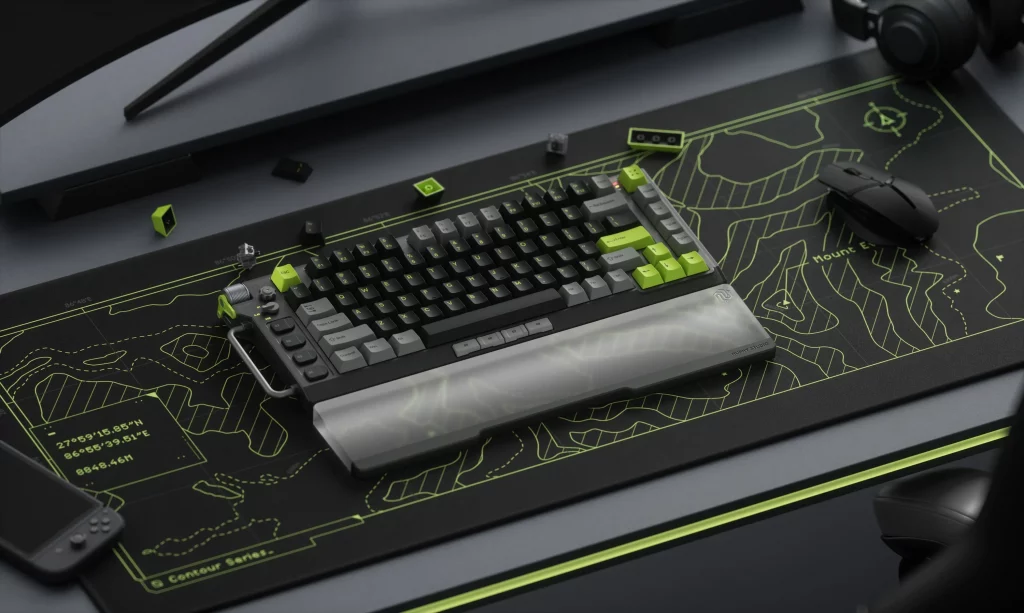 In conclusion, while avoiding overly technical jargon, it's clear that the Nuphy Field 75 is an exceptional piece of engineering. If tasked with equipping a lab in the international space station, this keyboard would undoubtedly be the top choice. Personally, I am seriously contemplating introducing this remarkable keyboard to my home setup!
For more information on the Nuphy Field 75 and other products from Nuphy, please visit their official website at https://nuphy.com/.